Knee Injury – What Should You Do?
Knee injuries are quite common as we stumble and trip or get caught in unfortunate accidents. Apart from the momentary discomfort, knee injuries over time can cause serious problems.
The knee is a hinge joint and despite a strong network of tendons and ligaments, it is quite an easy target for painful injuries.
Dr. Grant's Chiro care can help you heal and recover in no time and get back to your duties.
Types of Knee Injuries Elaborated by Dr. Grant
Injury to the knee may be attributed to 4 points in the knee.
• It could be a Tendon Injury, which could be because of tendonitis, tears in the tendon or inflammation of the tendon.
• Another probable cause behind a knee injury could be injuries to the meniscus, which is often caused due to the wear and tear of the knee joint, which is probably too weak to carry the body weight.
• A common reason could arise due to injury to the ligament (also known as sprains). Knee sprains are very painful and cause the knee to buckle down sideways.
• Another type of knee injury could occur because of damage to the cartilage, which is commonly known as the kneecap. Such injuries are very common with football players and skiers.
The Disabling Nature of Knee Injuries
You may injure your knee over the course of ordinary activities, hiking expeditions, and sports activities. It is very important to rehabilitate the knee joint in a proper way after getting a knee injury.
Excruciating pain that comes with a knee injury can limit the daily functions of the victim. Despite long time use of pain killers, the pain just does not go away. Proper therapy is needed to heal the injury.
Only an alternative treatment like Chiropractic care can come handy in such situations.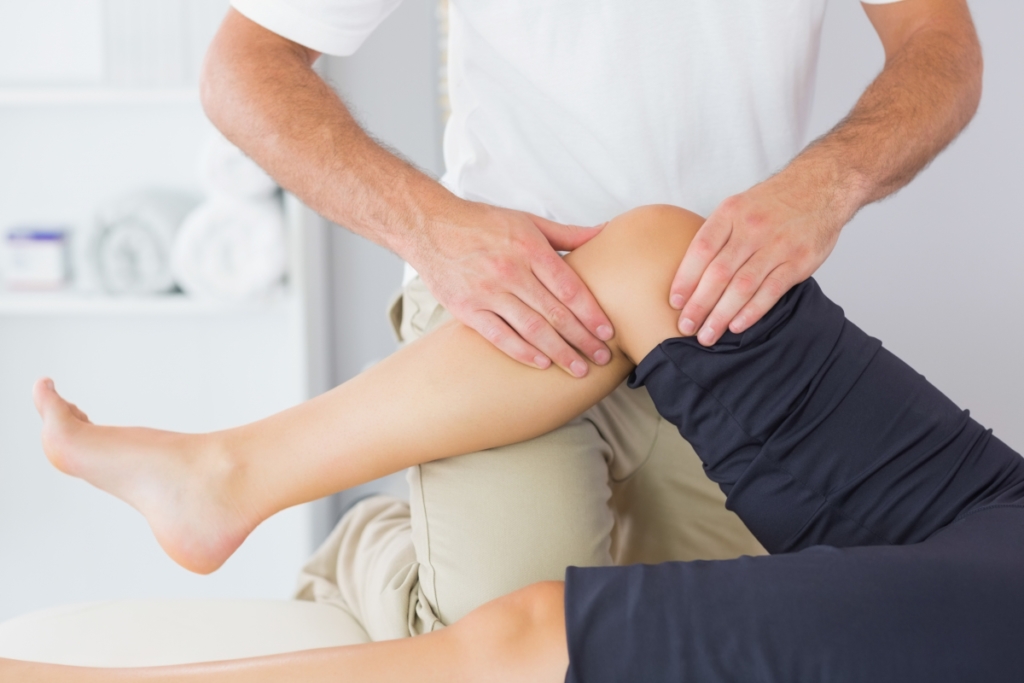 Knee Rehabilitation Regime by Dr. James Grant
Dr. Grant has state of the art equipment in their Accidents and Injuries clinic. Their best apparatus, the Class 4 laser therapy unit, can help your body recover from tissue damage at an accelerated rate.
Other than this, Dr. Grant's practice also offers chiropractic manipulation exercises to ease out the restricted movement of the knee and the nearby joints as well.
With the help of Dr. Grant's treatment, there will be a better strengthening of the knee, an increased flexibility and the pain will surely vanish. The biggest advantage of Chiro care is that the procedures are highly personalized to suit your specific needs and are 100% non-invasive and independent of unnecessary pain medication.
If you feel you have a knee injury that needs to be taken care of, or if you had a knee injury some time ago but are still in pain, then Dr. Grant can help you in a very significant way.
You can reach out to the Accidents and Injuries clinic anytime to get further information and to know more about your options for rehabilitating your injured knee. You can check out their website at slatlakeinjurychiro.com