Neck Injury
Neck Injury can cripple anyone anytime! Not only does it cause a lot of pain, discomfort, stiffness and vertigo, but also can cause serious long-term setbacks on your health. While you might love the flexibility of your neck and its ability to move quickly, it's also a reason why it's more prone to injuries and strains.
True, over the counter pain medications and regular treatment may get you back to work, but there is no actual healing process involved – the only aim is to relieve your pain. If the neck injury is left untreated for a long time, it could lead to further complications.
Dr. Grant offers you an alternative treatment which guarantees pain relief and natural healing.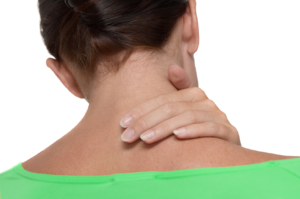 Why Chiropractics offer better Recovery than Regular Treatment?
According to Dr. James Grant, a National Board Certified Chiropractic Physician, neck and back injuries are the number one cause for intensive pain and disability issues experienced by Americans today. It is also the number one cause of work injuries and associated issues of the neck and the back.
Neck injuries may also be caused by accidents or whiplashes, which may injure the delicate muscle and nerve networks in and around the backbone.
With some sessions of neck adjustments under Dr. Grant, the neck injury will be abated, and the muscles of that area will be strengthened to withstand any subsequent accidents.
Barring basic x-rays and CAT scans, chiropractics does not require much reliance on traditional recovery methods. It is also non-invasive and involves no medication at all.
Medical Research behind Chiro Care for Neck Injuries
There has been remarkable positive feedback around chiropractics for healing neck injuries. As Dr. Grant says, the process of spinal manipulations helps the vertebrates to come back to their natural positions and restore mobility and painless activity in that area before the scar tissue develops.
It also works wonders for removing associated difficulties with neck injuries, like disoriented sense of balance, nausea, vertigo and an almost crippling stiffness of the body.
Success of Neck Injury Treatments by Chiro
This treatment is by far the best treatment that Dr. Grant has found in his practice of over 30 years. By spinal manipulation, he helps to restore the natural curve of the spine; and by laser therapy, he induces an anti-inflammatory effect on the injured tissue.
This, according to Dr. Grant, helps to speed up the recovery and healing process up to 5 times faster than regular treatment and ordinary physiotherapy.
Patients seldom complain of recurring pain after the treatment.
Dr. Grant's Accidents and Injuries Clinic for Neck Injury
Dr. Grant is a certified chiropractic physician and has a practice of more than 30 years.
At the Accidents and Injuries Clinic, Dr. Grant has state of the art equipment that you would need, including devices for spinal decompression and laser treatment. The clinic has a neuro flex decompression machine and Class 4 lasers that phenomenally aid the recovery process.
If you are suffering from neck and back injury, or know someone who is in immense discomfort, you can easily get in touch with Dr. Grant and his team at the Accidents and Injuries Clinic. You can also explore more options and get further information at www.saltlakeinjurychiro.com.