Osteoarthritis – Dr. Grants' Way to Deal With It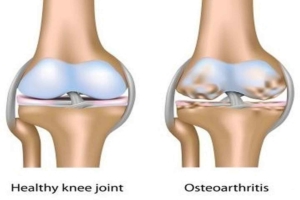 Osteoarthritis is a degenerative joint disease which affects as many as 27 million Americans. Usually associated with age, osteoarthritis (also called OA) is witnessed in young people too. The reason for its early onset is usually attributed to bad postures and unchecked wear and tear of the body.
People whose jobs involve long hours of sitting or standing are more prone to OA. The situation can become very painful where the patient suffers ongoing pain for long periods of time.
Causes of Osteoarthritis
Dr. Grant explains the common causes of the problem.
– Age-related wear and tear of the muscles, tendons, and bones are reported as the most common causes behind this condition.
– The repeated movements of the joints can cause wear patterns in the muscles and bones which then become more susceptible to spurs.
– There is a general weakness in the muscles especially in the ones supporting the joints.
– When the cartilage between the bones starts to wear out, then an enhanced environment is created for OA to develop.
Dr. Grant also informs us that osteoarthritis can develop in any joint in your body, but is most common in the knees, the shoulders and the ankles.
Dr. Grant's Therapy for Osteoarthritis
Dr. Grant's Chiro care is a very effective therapy for management of osteoarthritis. He uses a combination of therapies for best results which are personalized to suit the patient's need, as per the advancement of the condition.
At his practice, he offers specialized techniques like spinal manipulation which helps to restore the natural curve of the spine. By this treatment, Dr. Grant gets the displaced joints back to their place and assists in strengthening the nerves and muscles around the target area.
Dr. Grant also uses state of the art equipment like Class 4 lasers and neuro flex traction tables to provide the best treatment to his patients. Dr. Grant helps to reduce the inflammation and the throbbing aches associated with osteoarthritis and focuses on relaxing and soothing out the damaged tissues so that exercise and rehabilitation can be introduced.
Benefits of Chiropractic Care for Osteoarthritis
Dr. Grant is a well-reputed chiropractic physician and has treated many patients with osteoarthritis successfully in his career. He does not make use of corrective or joint replacement surgeries.
At his clinic, you can also find therapies that will delay the degenerative joint disease by proper placement of the joints, especially the spine. With a combined approach of neuro muscular treatment and physical therapy, patients with osteoarthritis are well on their way to healing.
With the help of Dr. Grant's treatment, you need not depend on pain medication for much longer.
Salt Lake City Accidents and Injury CLinic
Dr. James Grant of the Accidents and Injury Clinic is a National Board certified chiropractic physician. With 30 years of experience in this field, Dr. Grant offers reliable treatment using noninvasive therapies to help you with OA.
If you have developed the condition of osteoarthritis or wish to delay this process with the help of adequate therapy, feel free to reach Dr. Grant at the Accidents and Injury Clinic. For more information and options, visit the website saltlakeinjurychiro.com